How Booking Works
Fill in the booking form above. Purchase the tickets by cash from our staff at the theatre before the show starts. They will hold your name and wait for you at the Qianmen Jianguo Hotel lobby at 7:00PM. The show starts 7:30PM.
Please note that we are a travel agency and not the Liyuan Theatre ticket office. Discount available only from our staff.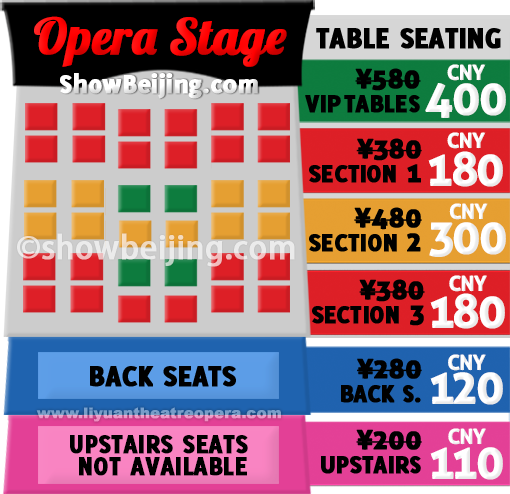 Please fill in your hotel info or other contact details if you do not have a Chinese phone number, so that we can contact with your while you are in China!
Please inform us as soon as possible if you are late or cannot come! You can call us, send text message or email.
We respect your privacy and guarantee that your information will be kept stricly confidential. Also we will never send you any unsolicited emails.